---







FOLLOW US ONLINE VIA:



Spivey Farms is a proud member of the Florida Strawberry Growers Association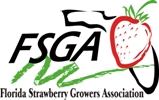 MARCH 11th UPDATE: Rain and cold weather are on the horizon for the next couple of days. Due to tremendous participation by the general public so far, picking will not be very easy. Strawberries are out there, but you will have to move around.

U-pick strawberry season is now open to the general public. For all pertinent information, visit our U-PICK PAGE.






U-pick strawberries: March/April
Corn (Silver Queen, Silver King, Bi-Color): May/June
Peas (Blackeyes, Conks, Zippers): July
Green Peanuts: July/August

All dates subject to change without notice.



In the form below, please enter your e-mail address and the commodities you want to receive an e-mail alert about. The commodities to choose from are:



U-Pick Strawberries, Corn
Peas, Green Peanuts





---
Copyright © 2010, Spivey Farms
Contact the Webmaster